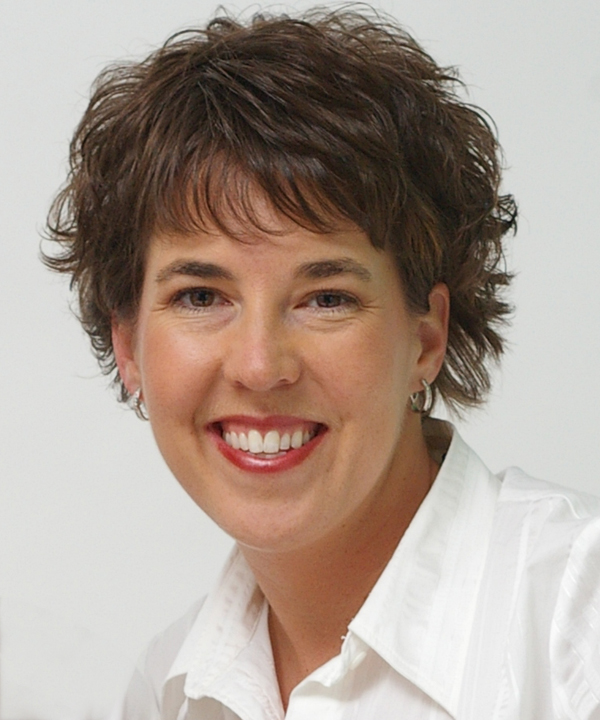 Skills:
Client Consultation—Medical Business Administration Management
Accounting
Office Decorator 
Industries Served:
Med Spas
Plastic Surgery
Ophthalmology
Optometry
Laura Colloredo wears many hats as Controller and Medical Consultant with Colloredo & Associates. Laura crunches the numbers, balances the books, consults with clients, and though she won't admit it, laughs at husband Bob's dad jokes. 
It's a family of tasks that she relishes as an integral part of this growing integrated marketing agency. A company she often refers to as her second "family."  
Born and raised in Kingsport, TN, Laura spent much of her youth playing soccer, softball, volleyball and even clarinet in her high school marching band.
Laura majored in healthcare administration at East Tennessee State University in Johnson City. That's where she got her first taste of "vice president-ing" when she served as the vice president of her chapter of Eta Sigma Gamma, the national health honor society. She also found the time to be a first aid/CPR instructor for the American Heart Association and an HIV/AIDS educator in addition to her primary studies. She began a deep appreciation for healthcare both from the educational side as well as administrative. 
"The dean of the Department of Health Services Management & Policy inspired me toward a path in healthcare administration," Laura recalls. "I also had a professor who was just as influential. Both would encourage students to do as many extracurricular activities as possible in order to learn all we could about our chosen fields of study. So, I did!" 
Almost the instant her graduation cap hit the ground, Laura was loading up the car to move down the road to Knoxville for her first post-graduate position at a new business venture known as Global Vision. The company was headquartered in Jacksonville, FL but would soon open a Knoxville location. 
Global Vision was pioneering the then new technology of laser vision correction, primarily with PRK (PhotoRefractive Keratectomy) which was the precursor to a more advanced form of laser vision correction known as LASIK®.  
Laura said she'll never forget her interview, which was held in the lobby of a local Holiday Inn. 
"So, I'm sitting in this lobby, and this guy approaches me wearing Bermuda shorts and a Hawaiian shirt. I was all decked out. I was ready for this job, even if I was way overdressed," she laughed. "He sits down and we chat for a few minutes. Then, he hands me a piece of paper and asked me to draw the human eye and explain the anatomy of it." 
Though she admits her drawing skills could have used a little work, Laura's spirited accuracy in explaining the eye's anatomy must have been correct as she was hired on the spot as Director of the yet-to-be-built Knoxville facility. 
Laura soon assembled a staff and built out a facility in West Knoxville while working with Global to spec and purchase the specialized laser and soon became certified. In fact, Laura became one of the first few specialists in the country to be technician-trained on this breakthrough technology in the form of the VISX Star Excimer Laser, used for LASIK vision correction. 
Alongside the build-out, training and hiring staff, Laura also was tasked with recruiting area ophthalmologists to partner in using the facility for their own patients. She assisted in training those doctors on the new technology and served as laser technician for every procedure performed at the facility. She also recruited co-management contracts with area optometrists, building a family of eye doctors with the common goal of better vision for persons throughout East Tennessee. 
On a side note, surgical training for ophthalmologists is generally performed with the use of pig eyes that Laura herself was responsible for obtaining from a nearby pig farm.  
"I'm not going to lie, that was pretty nasty" she chuckled. "But that's how eye surgeons train and that's how we trained them to perform LASIK." 
Global Vision continued to grow very rapidly for a short time nationally, but nonetheless, the company closed its doors just over a year after its inception. 
Laura wasn't even out of a job long enough update her resume. She was immediately contacted by Knoxville Ophthalmologist and Global Vision partner Phillip Campbell, M.D., who asked her to start a new laser center at his practice along with partner, Leslie B. Cunningham, M.D. Knowing those two from Global Vision and knowing that they are professionals in every aspect, she jumped at the chance. 
"I met with Dr. Campbell and the rest is history," she said. "That's how the Campbell Cunningham Laser Center started. And slowly but surely, other ophthalmologists that I had trained and gotten to know so well began to use our center for their procedures as well." 
When the Campbell Cunningham Laser Center needed a top-notch marketing plan to get off the ground, Laura was introduced to Bob Colloredo, who was part of an advertising agency in the running for the account. Through the prompting of a mutual friend and co-worker, Linley Law, Laura requested some marketing material examples from Bob, which definitely caught her attention.  
"He sent over a mailer package his company did for a bank in Cleveland," she said. "It was in such a cool box and inside was this very neat ice cream scoop with material about the '31 flavors' of what the bank had to offer. The clever way it was packaged and presented was so clever I couldn't wait to set up a meeting to see what he could do for us. So that's how we met, over an ice cream scoop!" 
Ms. Law, Laura and Bob formed a unique bond and worked tirelessly together building the marketing program that would, in time, play a role in positioning the Campbell Cunningham Laser Center as a premier on-site laser center in the country. 
"Drs. Philip Campbell and Leslie Cunningham did not think small or boutique when they started most anything," Laura states. "They not only wanted to build something that could serve the area well, they wanted to be a pioneer of sorts and build something so incredibly advanced, that others in the country would refer to it as the model vision for a center of this type. And that's exactly what we all did."  
Bob soon stepped out into the world of marketing on his own by launching Colloredo & Associates, but Laura was the only "associate" in those early days.  
Laura eventually left her position at the laser center to spend more time with their daughter, but she still made herself available as a regular consultant. The business eventually grew into the family of talented misfits it is today and the Colloredos make amply sure their employees are indeed part of a close-knit family. 
"That's what we wanted when we decided to begin hiring employees," Laura said. "We wanted it to be more of a family environment, and we wanted everyone to feel like we're all part of a team versus we're just the bosses. We all work together, and if we aren't doing our jobs, the puzzle doesn't fit. It's a team collaboration, not a hierarchy type of thing." 
With her extensive business and administration background, Laura's talents, reputation and relationships opened the door for ophthalmology clients throughout the country. She served in an advisory capacity and lead the charge for innovative strategies and campaigns. Her primary duty, however, is serving as the company controller. 
Her leadership in that capacity has helped Colloredo grow most every year in business, something she loves seeing her "second family" grow. But most of all, she delights in seeing the client successes that result from innovative marketing programs developed and built by this family of talented staff. 
"The most exciting thing to see is a project that comes full circle and then witness the success that the client experiences because of it," Laura said. "Even though we're like a family at Colloredo & Associates, I feel like all of our clients are part of that family as well. We all get to a point where we want to see who we're working with truly succeed and to see their passions flourish." 
If they're not plugging away in the marketing trenches, Laura and her Colloredo clan can usually be found on the lake, enjoying Bob's guitar stylings at home, watching their son's football and basketball games, or cheering on their daughter's marching band. 
"I like to think I'm very fortunate to not only live with a loving family but also work with another important family," Laura explains. "It's a comfort zone that I think everyone should experience."