Search Engine Marketing, commonly called Digital Marketing, is a strategic approach to building business through online initiatives. Digital Marketing can be broken down into segments in the following manner:
Search Engine Optimization:
This is the art of analyzing competition, productive keywords or phrases and "optimizing" your website to become organically more and more attractive to Google and other search engines. Generally speaking, there are two areas of Search Engine Optimization: On-Page which involves working on your site to contain the proper keywords and phrases within the site and Off-Page which involves the placing of site mentions on other sites to bounce back to your site. The end result is never realized as it is an ongoing, daily/monthly/yearly commitment to better your competition in organic website visibility.
The majority of this area involves Google Ads or the purchase of ads adjacent to keyword and phrase searches. Other search engines such as Yahoo, Bing, Duck Duck Go, etc., also offer this same service. The key here is to pay the cheapest price for the most productive ad click. Different digital marketing specialists have different strategies depending on their professional preference, but at Colloredo & Associates, we typically build our campaigns to be optimized at the cheapest conversions (clicks to phone calls or clicks to form fills).
This is the art of placing messaging on social media, such as, Facebook, Instagram, Twitter, LinkedIN, etc., to promote brand awareness and engagements. Generally speaking, the majority of social media content involves info graphics, photos/videos of ongoing business operations, newsworthy items and generally get-to-know you posts. The advent of the social media availability has reinvented how we as marketers present our companies and products and services. Today, we accept less-than-professional messaging (infuriating some of the traditional marketers!) but the overall positive effects has greatly outweighed the negative. Another of the many benefits of social marketing is the help of Search Engine Optimization. Some consider this to be a critical component to SEO.
There are new ways to reach your potential customers online invented every day. Today, through online advertising, our capability to build your business is staggering. Here are a few examples of popular online advertising options that have been used in recent years: News Feeds, Retargeting, Geotargeting, Pre-Roll video ads, Special Interest static and video, and more. There are many, many options but generally speaking, it all comes back to tracking clicks and conversions and measuring results.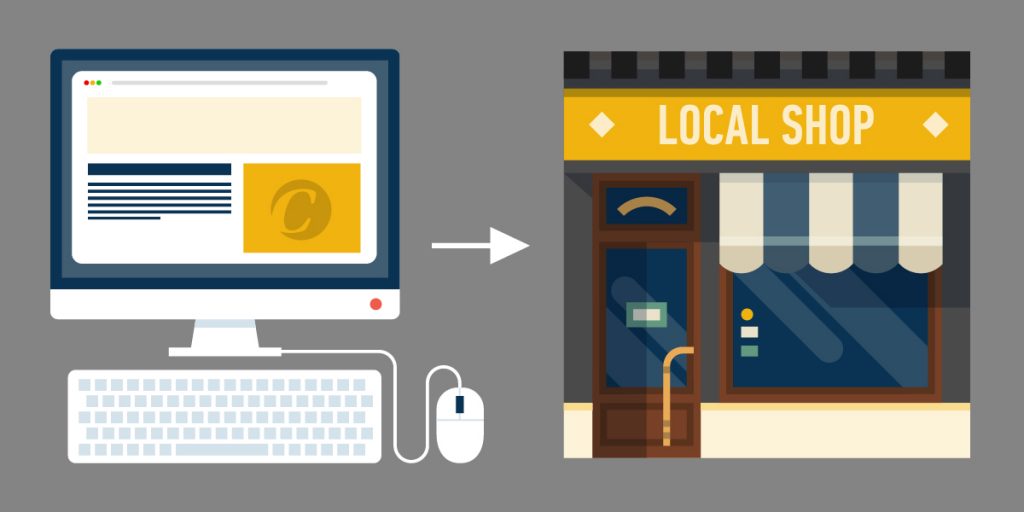 What are the most efficient digital marketing options to promote my business?
Every business and every market will present a tremendous amount of variables to consider. It is always the recommendation of Colloredo & Associates to analyze the buying habits of your customer base and learn how to cultivate new customers. Generally speaking, a good place to start, however, is with Google Adwords. It is your quickest pathway toward new customers and, if built well, can generate very cost efficient leads and conversions.
How much should I invest for Search Engine Optimization?
As a rule of thumb, your SEO budget should be no more than your Google Ads budget starting out. Your Google Ads budget should be a starter to get your Digital Marketing program off the ground. However, as your SEO starts to take shape (a slower process), over time, your SEO budget should exceed your Google Ads budget, which should decrease over time with the successes of your SEO. When budgeting for Digital Marketing, you should consider the profitability possible with X number of new customers per day or week or so. Then, find out how much gross profit that should generate and multiply by .10. That number should be a starting point for your Digital Marketing or Search Engine Marketing budget.
Can I learn to manage my Google Ads myself?
One thing that we always stress when presented with this question is to do an analysis of what your time is worth. This is your during work time. So, if you can effectively generate X amount of dollars during a busy day, calculate that amount of gross income divided by 8. That would be your hourly worth. Now, multiply that times the number of hours you will likely spend doing your Google Ads. It is our experience that the hours of business opportunity missed coupled with the uncertainty that you are professionally optimizing your campaigns drastically outweighs any cost savings that you would realize through doing your Google Ads yourself. However, some marketing agencies will charge a flat fee for Google Ads and other digital campaigns. Sometimes, companies will charge a flat fee but it is per campaign so the total can be quite expensive. Be sure you do your homework to make sure you are not spending more dollars toward the group managing the ads than what are really being used to run the ads.
What kind of company should I use to manage my Digital Marketing program?
Our recommendation is that you carefully interview several marketing agencies before deciding which one to work with. Personality, believe it or not, plays big into whether or not you will have a productive relationship. There are several types of marketing agencies that will likely be interested in working with you, including, digital marketing companies, advertising agencies, local media companies, and independent or "freelance" digital specialists. Each of them will have its strengths and weaknesses, but the important aspect is to get a firm understanding of how their approach will help you recruit new business.