Colloredo & Associates is a fully-integrated
marketing and advertising agency.
Colloredo & Associates is a fully-integrated marketing and advertising agency.
Colloredo & Associates is among the most experienced advertising agencies located in Knoxville, Tennessee and serves clients nationwide. With collective experience totaling more than 100 years, our team of professionals includes advertising veterans along with bright, rising stars in the industry. We pride ourselves on being at the forefront of technologies in marketing communications and leverage any avenues possible to help our clients' businesses prosper. Our full-service marketing approach allows us to develop a consistent approach to all things marketing, including Brand Identity, Traditional and Digital Media Planning and Placement, Search Engine Marketing, Search Engine Optimization (SEO), Social Media Programming, Google My Business and Local Citation Management, Television, Radio and Print Production, and more!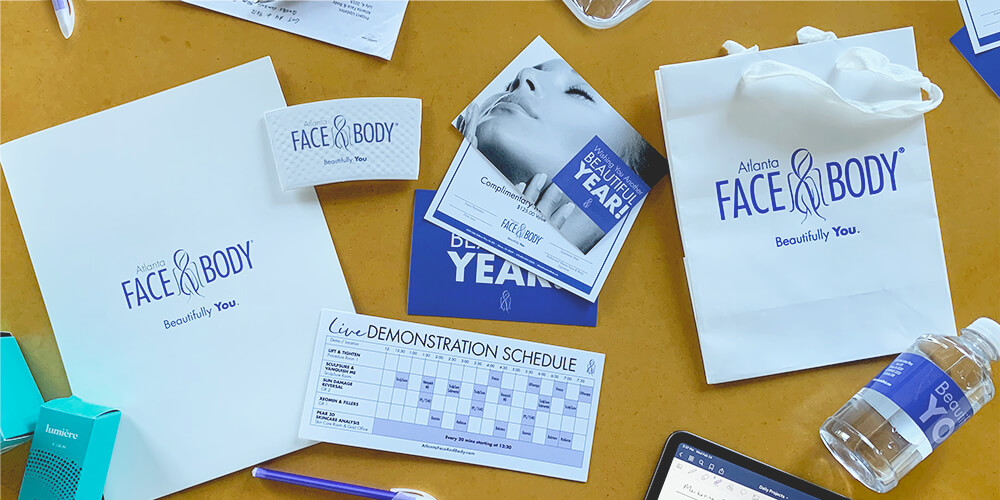 Colloredo & Associates has years of proven experience working with clients in several major areas of business, ranging from retail to industrial and medical to financial. Some top industries we continue to serve include healthcare, automotive dealerships, real estate, optical, ophthalmology, dermatology, medical aesthetics, sheet metal machinery, construction, banking, and credit unions – just to name a few.
We officially opened our doors on October 6, 2006. On that day and every day since, Colloredo & Associates fosters a commitment for developing and instituting the most innovative ideas to make our clients' marketing programs work…and work well.We work closely with physicians, retailers, health professionals, developers, manufacturers, nonprofit heads, and many other organization leaders to carry out seamless marketing strategies.
We welcome difficult challenges, and we'll show you exactly how sound ideas and clear communications can make an immediate difference in how your target audience perceives your brand. That's how we've made a name for ourselves as one of the top advertising agencies in the Southeast.
What our clients
are saying:
"Since Bob and his team took over my marketing, I have had to hire staff to accommodate the influx of patients I have seen and alleviate our waitlist!"
"We have always found Colloredo & Associates to be responsive, innovative, on time, and on budget."
Colloredo developed our branding, sales event structure and positioned Ray Varner as Ford Truck Country. We've grown ever since."
The Integrated Marketing Difference
Integrated Marketing
Is More Responsive
Because different media are coordinated to work together, it's possible to get faster results. That's great for sales events, special offers, or even crisis communications situations.
Integrated Marketing
Means More Impact
Because all elements of your program work together, they work more efficiently. You reach your audiences with more frequency in less time.
Integrated Marketing
Reduces Costs
You don't have redundant messages or worse, messages that conflict. Your marketing dollars go further because everything's in sync.
Integrated Marketing
Utilizes Technology
What used to take weeks to do in marketing now can be done in days or even hours. And because integrated programs utilize common elements across media, you save time and money in implementation.
Integrated Marketing
Can Be Measured
Because all elements work together, they can be monitored and measured. You'll know more about what works in your marketing— and how you can make it work even better.
Traditional and Digital Marketing Services
Our skillset includes tailored marketing strategies, creative development, campaigns, copywriting, graphic design, illustration, retouching, website design, website hosting, website search engine optimization (SEO), social programming, social development, blog idea development and management, blog writing, online marketing, advertising budget planning, media planning, media placement, media posts and much more.

Colloredo & Associates is truly dedicated to helping you get the most out of your marketing budget—by making sure all aspects of your marketing effortlessly fulfill and exceed their intended goals. When a marketing plan works seamlessly, it frees up your time to spend on the areas of your business that mean the most to you. Together, we form a team dedicated to the overall success of your business.
From mom-and-pop establishments to large corporations, we welcome all sizes of businesses and the unique challenges each industry offers. We'll show you how sound ideas and clear communications can make an immediate difference in how people view your brand.
A team that truly cares about
the success of your business.
500% growth in 5 years!
A plastic surgeon in the southeast realized remarkable growth through personal patient relations and outstanding surgical skills. Colloredo's marketing program got the word out to the public through thoughtful branding and external marketing and created the communications channels that allowed for seamless engagement before, during and after treatment. 
400% growth in 20 years!
Through an excellent vision (pardon the expression) and a commitment to becoming the most advanced, comprehensive eye care provider in East Tennessee, this ophthalmology practice was able to increase their footprint throughout the area and grow their team of doctors from 4 to 20 since 1999. Colloredo was fortunate have a hand in this success story by creating a solid branding scheme and coupling it with external and internal marketing programs that enhanced every patient's experience within the practice. Today, the practice is the leading eye care practice with exceptional surgical skill and knowhow coupled with a state-of-the-art LASIK® center and first ambulatory surgery center in the region. Additionally, the practice has introduced a new frontier in patient acquisition lead by Colloredo & Associates.
350% growth in 15 years!
A Tennessee construction company was on the verge of closing its doors in 2003. In a last-ditch effort to prevent this, Colloredo & Associates crafted a website that put the company on the map and ultimately rescued it from extinction. As competition flourished and surpassed their digital footprint, Colloredo helped build a marketing program that proved to be instrumental in helping this company go from one dedicated construction team to 7 full-scale teams within 15 years. Their craftsmanship, quality of work, commitment to timely delivery, and budget expectations are the primary reasons for continued success. Colloredo & Associates simply communicated that know-how to the industry, and the rest is history.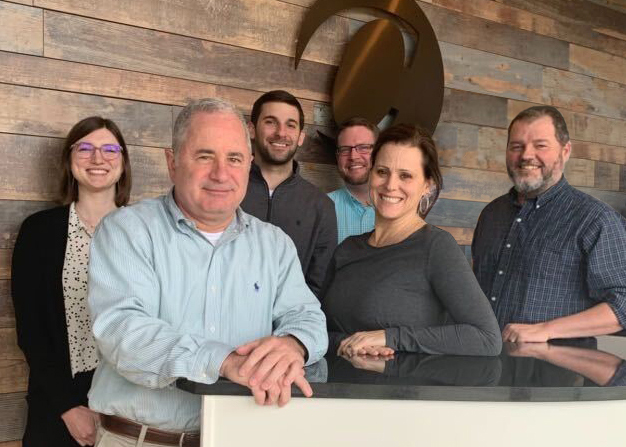 We are passionate about:
Strategy & Consulting
Branding
Print
Social Media
Web Development
Search Engine
Optimization
Public Relations
Event Marketing
Specialty Items
Video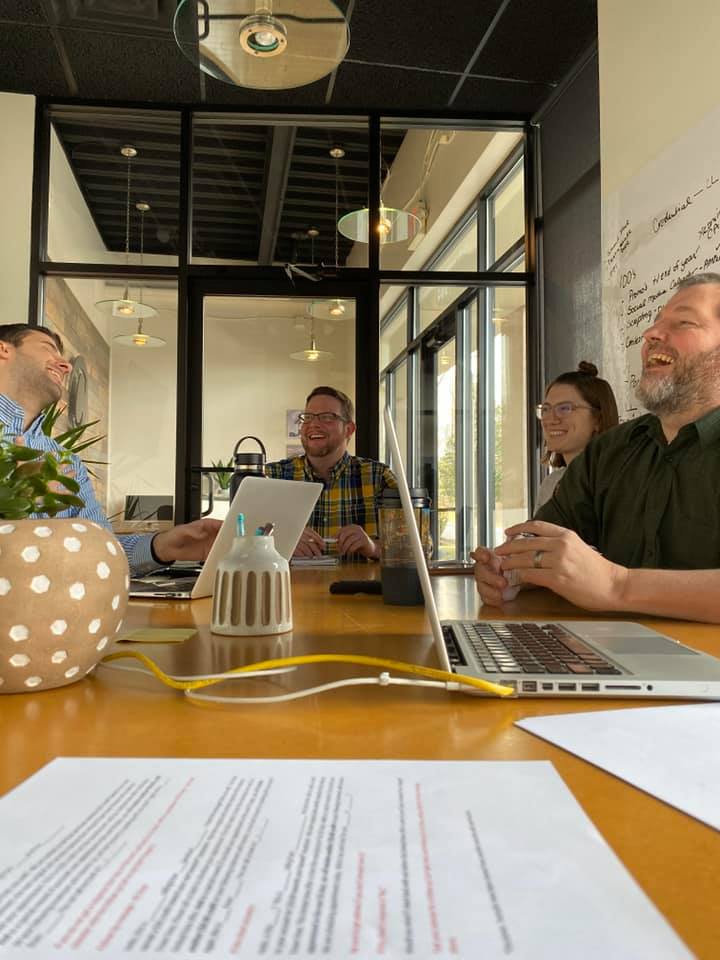 Let's Meet for a Cup of Coffee!
Whether Virtual or in person, our team would love to learn about your particular business, your goals and your vision. It's a discovery process that helps us determine best course of action. Fill out the form below and we'll contact you to set up a call. We look forward to hearing from you!