Atlanta Face & Body, led by double board-certified facial plastic surgeon, Dr. Elizabeth Whitaker, recently announced new minimally-invasive fat reduction. Additionally, the procedure simultaneously and naturally tightens skin by enticing the body to produce collagen, a key component in skin tightening.
"I am very excited for Dr. Elizabeth, as she has always set the standard in the Atlanta area for the most advanced technology in cosmetic surgery in Atlanta," explains Bob Colloredo, President of Colloredo & Associates, a fully-integrated advertising agency based in Knoxville, Tennessee. "She has been the first in many aesthetics treatments, such as, Vivace, Ultherapy, Xeomin, and more. Now, she has brought about a procedure for either the face or the body that is perfect for working people who can't afford lengthy absences from work."
FaceTite also uses RFAL, and is comparable to a surgical facelift, but requires less incisions and less recovery time. This technological advancement can be used for any area of the face as well as the neck where sagging skin is present.
AccuTite uses the same technology as BodyTite and FaceTite but is for more precise, smaller areas to hyper-target critical treatment areas.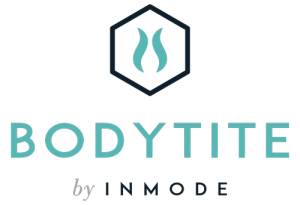 BodyTite utilizes RFAL (Radio-Frequency-Assisted Lipoplasty) to remove fat and, at the same time, tighten the skin. The procedure can be used for arms, thighs, stomach and knees, where stubborn fat won't go away.
Colloredo & Associates works with plastic surgeons and aesthetics practices to help change the world by helping more people find their inner beauty with facial and body cosmetic procedures. Colloredo develops marketing programs that help educate those considering life-changing procedures in order to make the most appropriate decision for them.
For more information about Colloredo & Associates, click HERE.