Colloredo & Associates proud to be part of construction support contractor in East Tennessee.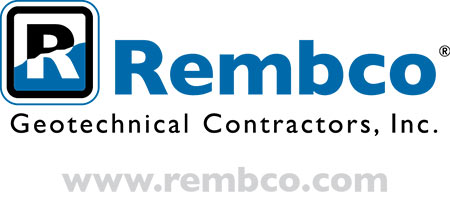 Rembco® Geotechnical Contractors, specialists in foundation support, soil stabilization and specialty grouting turns to Mike Bivens, former Vice President and Chief Engineer. The position comes as part of transition of Clay Griffin as outgoing president. Together, the two have built Rembco into a quality option for construction projects nationwide.
Colloredo & Associates client Rembco Geotechnical Contractors has been a part of East Tennessee for over 30 years, providing expert service in micropiles, minipiles, soil nailing, ground anchors, pressure grouting, compaction grouting, compaction piles, chemical grouting, sinkhole repair and more.
"I'm excited for Mike Bivens and the entire Rembco organization," says Bob Colloredo, President of Colloredo & Associates. "I've worked with Mike and got to know his well-rounded knowledge of the industry. He's done it all, from engineering, to project estimating and management to helping build a strong marketing presence in the industry. I'm very happy for the Rembco team to be able to continue the momentum built by Clay Griffin."
Colloredo & Associates is a fully-integrated marketing and advertising firm, specializing in logo and branding development, internal and external advertising campaigns, digital marketing (website design, social media, Search Engine Optimization and Search Engine Management), and marketing consultation. The company has deep experience in medical, financial, real estate, automotive, construction and many more industries. To learn more about Colloredo & Associates, call (865) 288-3467.