Client: Campbell Cunningham Laser Center
Project: Digital Newsletter
The "Win-Win" Of An Educated Patient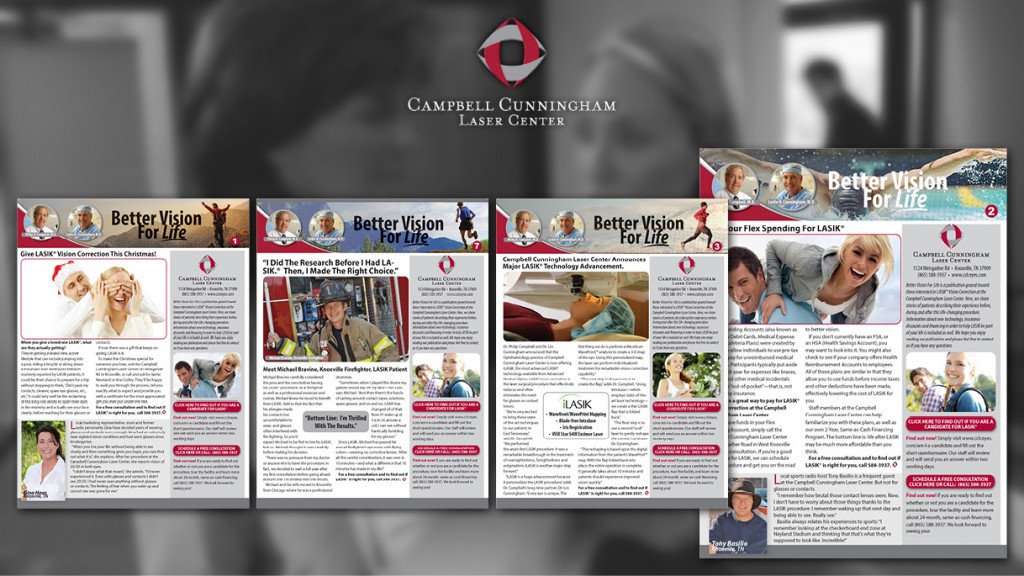 LASIK surgery is not something people take lightly. Often, the decision process can take months or even years.
Campbell Cunningham Laser Center understands this. Colloredo and Associates has worked with CCLC to create an integrated marketing strategy based around patient education. We've learned that the more patients understand about LASIK, the more likely they are to come to us.
It's a situation that's a "win-win" both for patients and the CCLC practice:  The more people understand about the procedure, the more comfortable they are in making their decision to go ahead with LASIK. And as patients understand more about LASIK, the practice is better able to understand their needs and provide exceptional treatment.
Our newsletter program is a key element in this process. It's impossible to explain everything about LASIK in an ad, so patients, once they inquire, can be placed on our newsletter distribution. The newsletters address different issues regarding LASIK in a news format, providing clear information that increases patient understanding (print is also especially good for reaching older patients).  We also refer patients to a comprehensive website to provide even more detail.
The integrated education process helps each patient, whatever his or her decision, and it has improved the practice's conversion rate significantly.