Client: Rembco Geotechnical Services
Project: Services Catalog
Taking The Reader Underground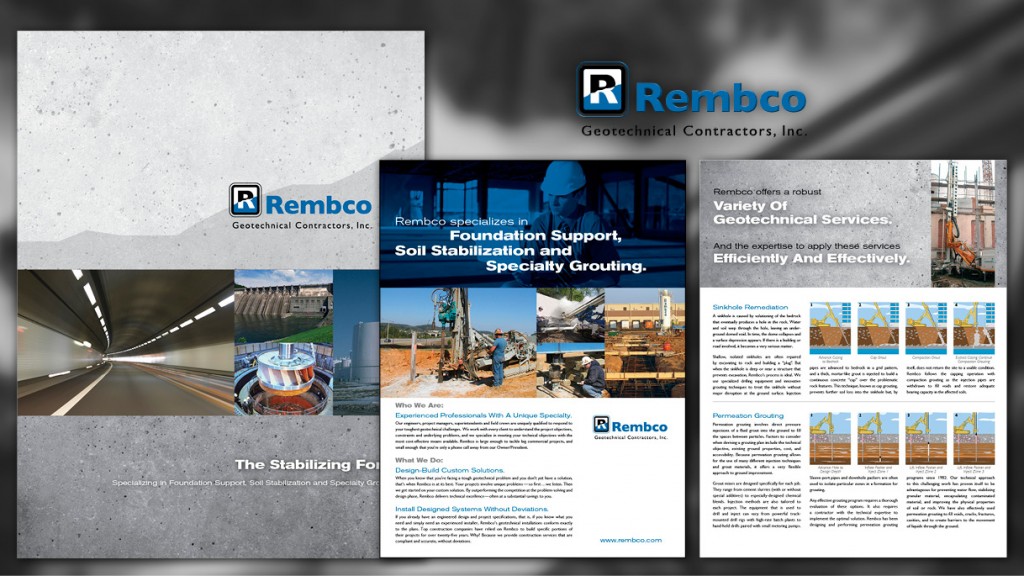 Ask any person involved in the geotechnical services industry in the Southeast about Rembco Geotechnical Contractors, and you'll get responses like this: "they are the best at what they do."
But demonstrating this to prospects who don't know the company is a challenge, because it is difficult to show the company's work.   Virtually everything Rembco does is underground, hidden from sight.
So Colloredo & Associates set out to precisely illustrate what Rembco does by taking the reader below ground. A series of illustrations in the form of animations were created to show exactly what happens in specific geotechnical processes. Each of their core services (Micropiles, Compaction Grouting, Soil Nails, Rock Anchors, Sinkholes) was explained in detail in the four-color catalog, using sequenced images that follow each process step by step.
Doing this allowed even prospects lacking engineering experience to understand the company's capabilities and successes.And that provided a powerful introduction to new customers.