Client: Drs. Campbell, Cunningham, Taylor & Haun
Project: Comprehensive Marketing Program
Integrated Marketing Allows Multiple Connections With Prospects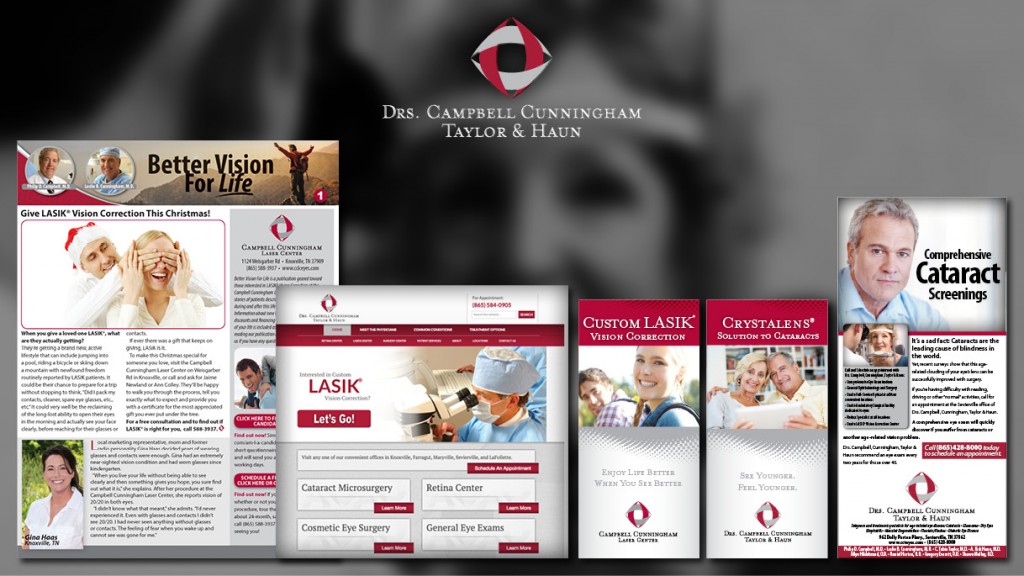 Integrated Marketing generally means all elements of communications are working together. On the surface, all the words, graphics, design, mood, vibe, everything are working in a clear, concise and consistent voice. It's common sense. But, for marketing, it's not easy. Generally, if you're message is not consistent, the trust you have built in the market through hard work is diminished. And trust is a difficult thing to earn.
Colloredo & Associates uses an integrated marketing approach in everything we do. For Drs. Campbell, Cunningham, Taylor & Haun, that means that we're assembling the messages of some 6 different marketing entities, in multiple market platforms and consistently branding each and every message.
Our Ophthalmology websites, our Ophthalmology brochures, our Ophthalmology radio, television, newspaper and billboards are all working together. They are all telling the same story, just in a different medium.
The result is a successful, cohesive program. Built for patient recruitment.