Project: Direct Mail Campaign
Personalized Images And Messages Drive Response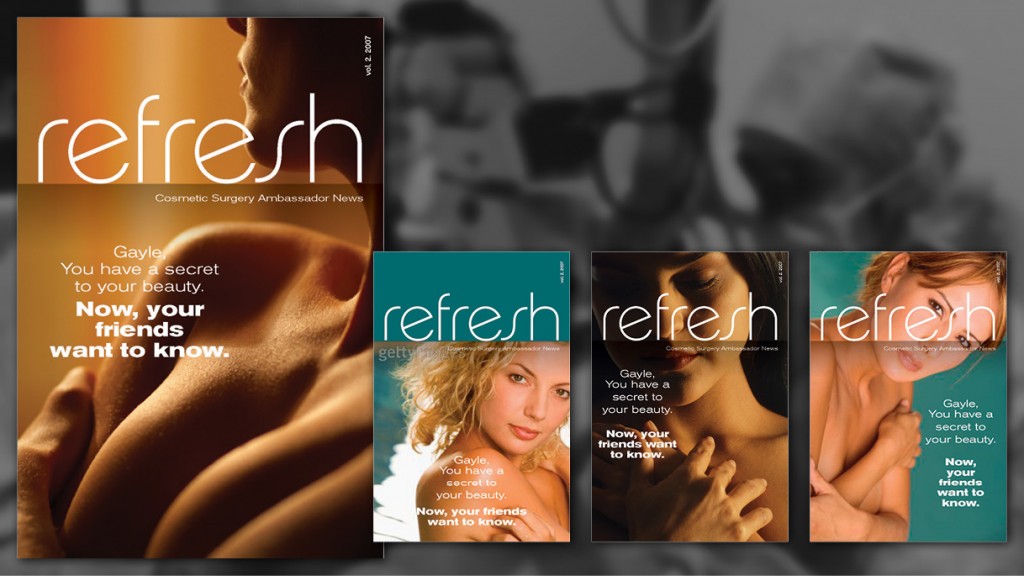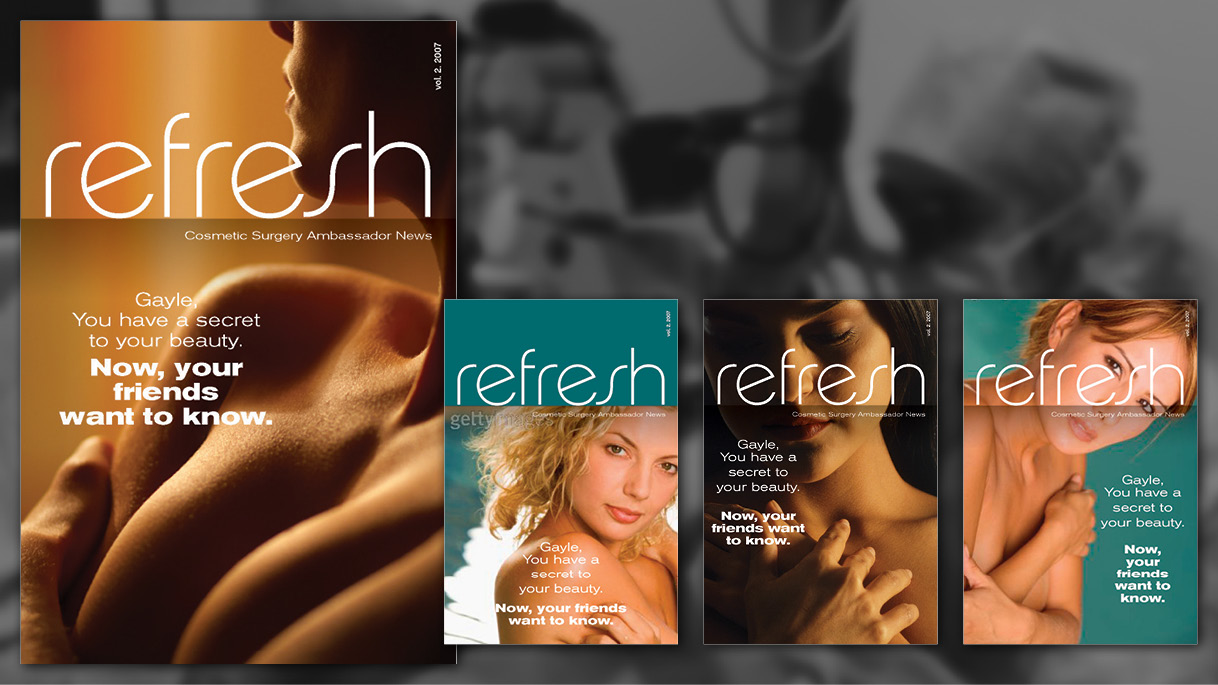 Modern Solution developed a highly sophisticated program to identify Lifestage Buckets within a pre-determined demographic. Simply put, they were able to secure direct mail lists of persons who had a tendency to purchase certain goods and services based on their stage in life (age, income, geographic location, etc.) A new printing technique allowed Modern Solution to turn this information to an incredible patient recruitment tool for Ophthalmologists, Dentists, Dermatologists and, yes, Plastic Surgeons.
Even with a carefully defined mailing list, the demographics and psychographics of the recipients will vary substantially. But there are now ways to further personalize the messages you send to prospects–and in doing so, make your audience more likely to respond.
Variable Data Printing is a new technique involving custom printing whereby every single impression is different. Varying data can include individual messages, such as name, personal interest (i.e., golf, travel, leisure activities), subject and more. Every card is unique. For example, a mailer directed to a female recipient may include a visual and message about where the recipient lives, what sports they enjoy and even have their name included in the headline. The same mailer directed to a male might feature an outdoor scene for hunting or fishing. The individual more closely identifies with the product.
This technique used for Modern Solution Cosmetic Surgery used postcards with different images of women based on areas of the body that each recipient might want to enhance with cosmetic surgery based on their lifestage (age, income, interests, etc.). The images were subtle in their differences, but the changes dramatically increased response. In elective surgery marketing, return on marketing investment is measured easily. And this program was instrumental in garnering the attention of an incredible target audience.