Client: Rembco Geotechnical Services
Project: Integrated Marketing Program
Integrated Marketing Allows Multiple Connections With Prospects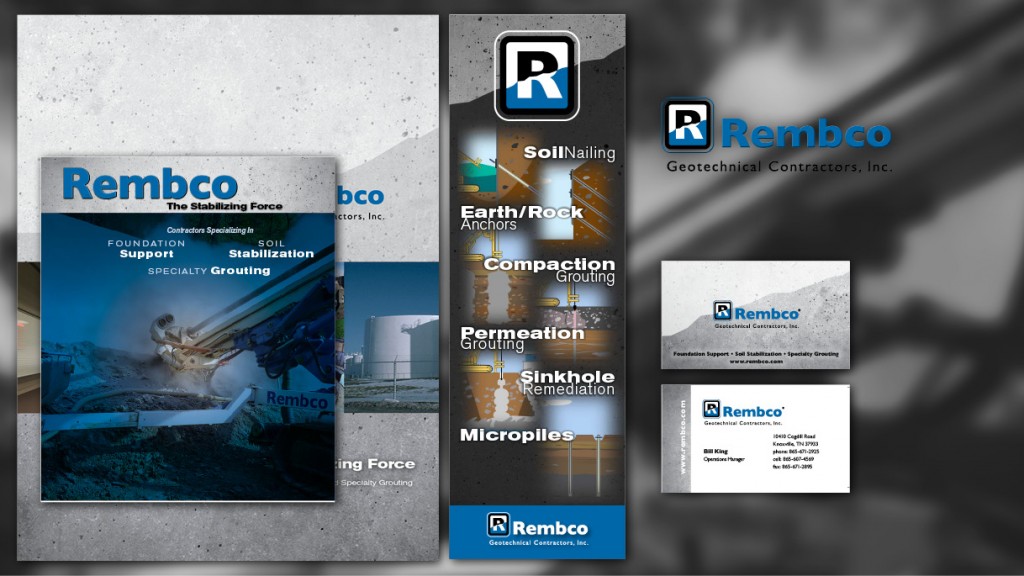 Rembco is a geotechnical contractor that specializes in foundation support, soil stabilization and specialty grouting by performing a variety of technical services. Colloredo & Associates has helped the company by creating a number of integrated communications tools.
A redesigned website explains the firm's capabilities in detail. This is complemented by a video series, and a social media campaign. A periodic newsletter uses print and electronic distribution to keep the Rembco brand front of mind. Since Rembco's services are often needed only when a geotechnical problem is discovered, the company must maintain an ongoing presence with its target audiences.
Our integrated campaign using select, highly-effective communications tools makes this happen.